On Saturday 7 September members of Carlow Historical and Archaeological Society departed Carlow for a tour of some of the lesser-known but significant Castles of County Laois. First on the agenda was Shrule Castle, a relatively undiscovered gem less than four miles from Carlow town. John Kelly, Séamus Ó Murchú and the Castle owners; Trevor and Wendy Fennel provided the group with information about the history and structure of this interesting and historic site.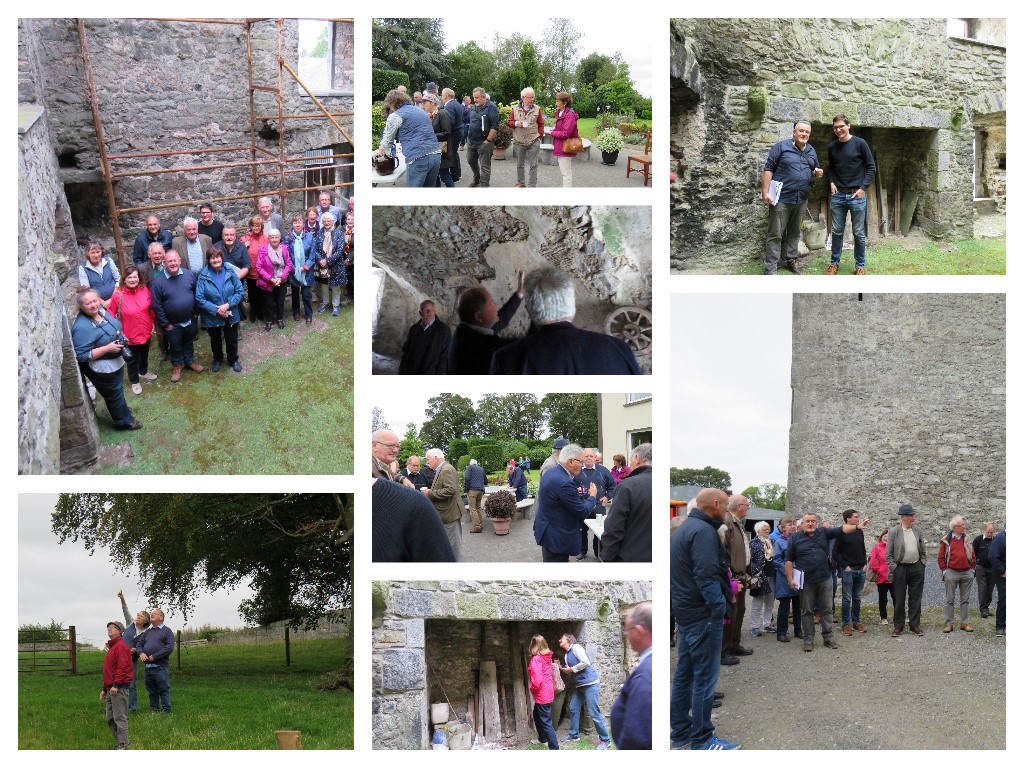 From Shrule the group travelled to Balladams Castle and nearby medieval graveyard (including a holy well – Tobar na Suil). The Butler family kindly allowed access to the Castle and we were joined by members of Laois Heritage Society, including their Chairperson, Sean Murray, who conducted the tour of Ballyadams and Lea castles. We then adjourned to O'Deas pub in Portarlington for a fine lunch of soup and sandwiches.
Our final stop was the magnificent Lea Castle outside Portarlington. The site is difficult to access and somewhat overgrown but it was worth the effort to view this early Norman castle, which has a lot of similarities. While there Dr Séamus Ó Murchú gave a brief talk on the life Caher Roe Dempsey (associated with Caher Roes Den on the Blackstairs) and his somewhat ambiguous association with Lea castle.
CHAS would to thanks Sean Murray and colleagues from Laois Heritage Society and our driver, the ever-patient Noel Glynn, for making the day a huge success.